Are you remembering to pray for COP27?
What are you doing personally to care for our planet?
---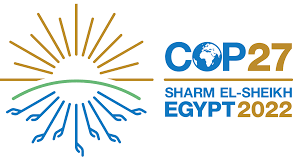 ---
Former Irish president Mary Robinson, Chair of the Elders and leading Climate Justice Campaigner will be attending the second week of COP27 climate summit in Egypt. She has said she will call out countries that do not stick to their climate objectives, but that "a positive narrative" is needed to motivate members of the public.
The vocal climate change activist said she believes the world's best times are ahead, but that civilisation is currently on track for its "worst, worst times". "I think very strong language may be necessary for governments, but actually it doesn't help to motivate people. I think what motivates people is thinking about our best times are there if we just move rapidly, and we're heading in the wrong direction, but we can change, and we can do it with this Moonshot mentality." Click on image below to listen to her interview this morning on RTE Radio's Morning Ireland Programme