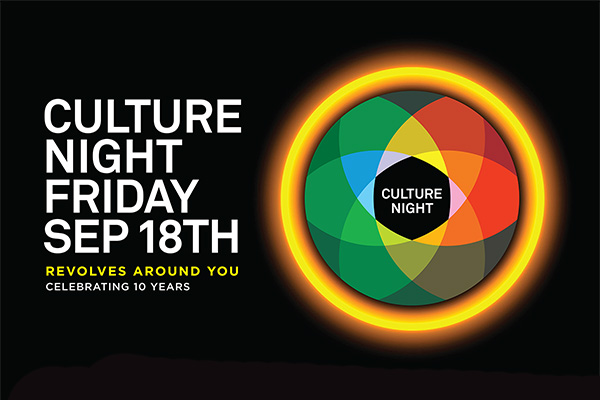 Passing through Glasnevin this Friday? Stop at the Holy Faith Convent, opposite the DCU Buildng, close to the Met Office, walk or drive through the gates, follow the driveway past the chapel until you meet a space – age looking building. That's us –  the Margaret Aylward Centre for Faith and Dialogue.
Free Culture Night Events, Friday 18 September from 5.30 – 9.00pm.  
5.30 pm Guided Walk around the grounds of the Holy Faith Sisters, Glasnevin: "Plants and fungi from the Tolka to Glasnevin House" with  Maria Cullen & Howard Fox (Botanist, National Botanic Gardens).
7.00 pm Short Talk:  Reflection on Glasnevin 150 years on: Pilgrimage and Poetry with Jacinta Prunty chf.
8.00 pm Short Talk: The Royal Canal:  Its Georgian Heritage with Peter Clarke.
9.00 pm Taize Prayer.
Ceramics Display:  Students from St. Mary's Secondary School, Glasnevin.
Flower Arrangements depicting features of the Glasnevin area.
There will be 'tours' of the centre and short informal inputs on events held in the centre.
Interested in using the Centre for your group, organisation. Inspect the facilities and see what we can offer you. Veritas used the Centre in July 2015 and their verdict?
"It's bright, modern, spacious and peaceful with staff on hand to cater for your every need.  We got great feedback from our attendees about the event and the venue had a very large part to play in this."
Enjoy a cup of tea/coffee, look out from any part of the building and dream, chill out, and come back!
Turn up or for more details contact 7979364 or mcfdglasnevin@gmail.com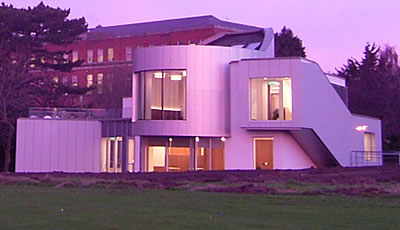 Image is of the Centre in the early morning light